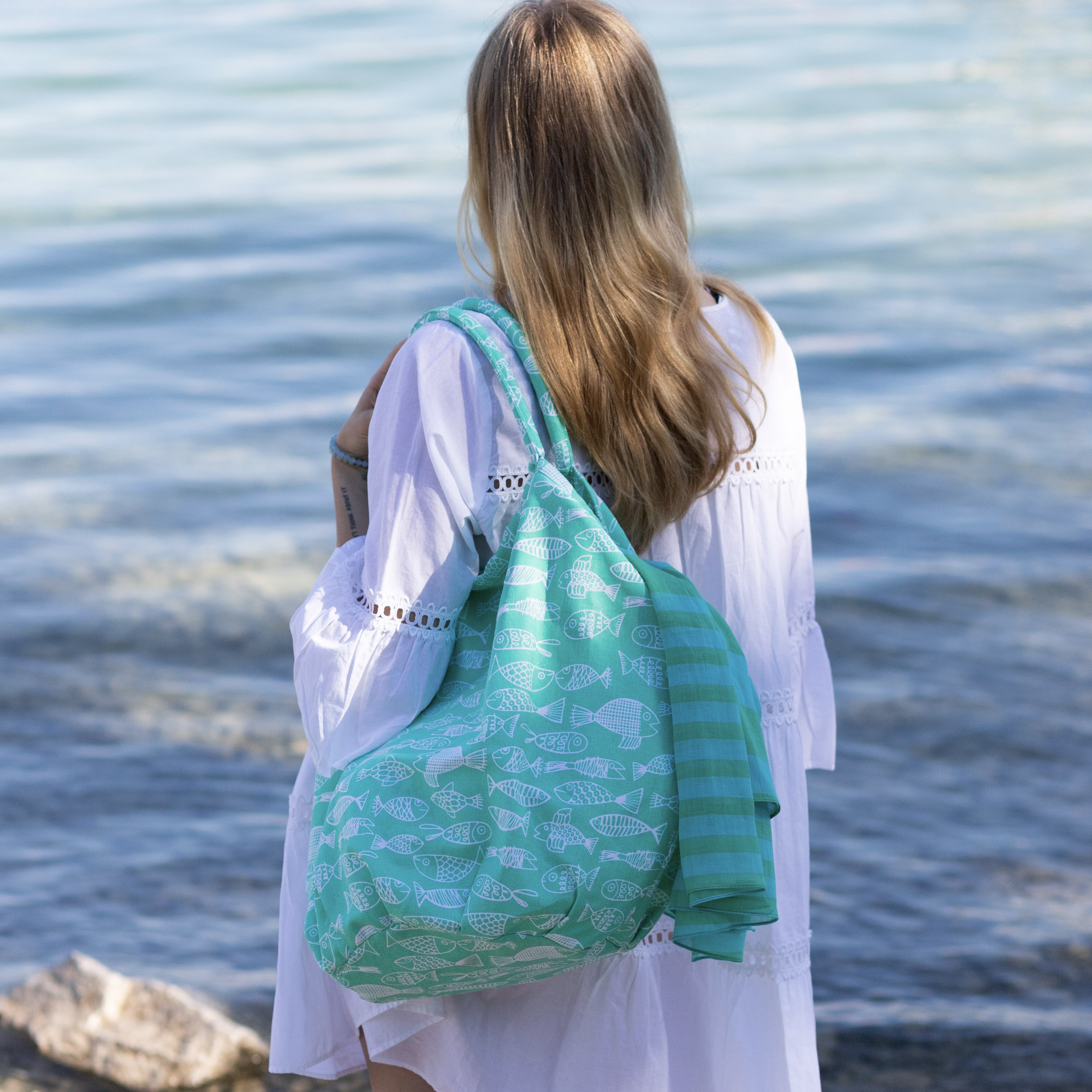 Great companions for your perfect bathing day trip by the water
When the weather is hot, there's nothing better than a refreshing swim. Sarongs and Hammam towels are a great choice to make your trip to the beach or lake simply perfect. These are not only perfect for lying on, whether in the meadow, on the jetty or on the beach, but are also real fashion highlights. You can wear them draped around your waist as a stylish sarong – the ideal look for the beach bar or a snack at the kiosk counter.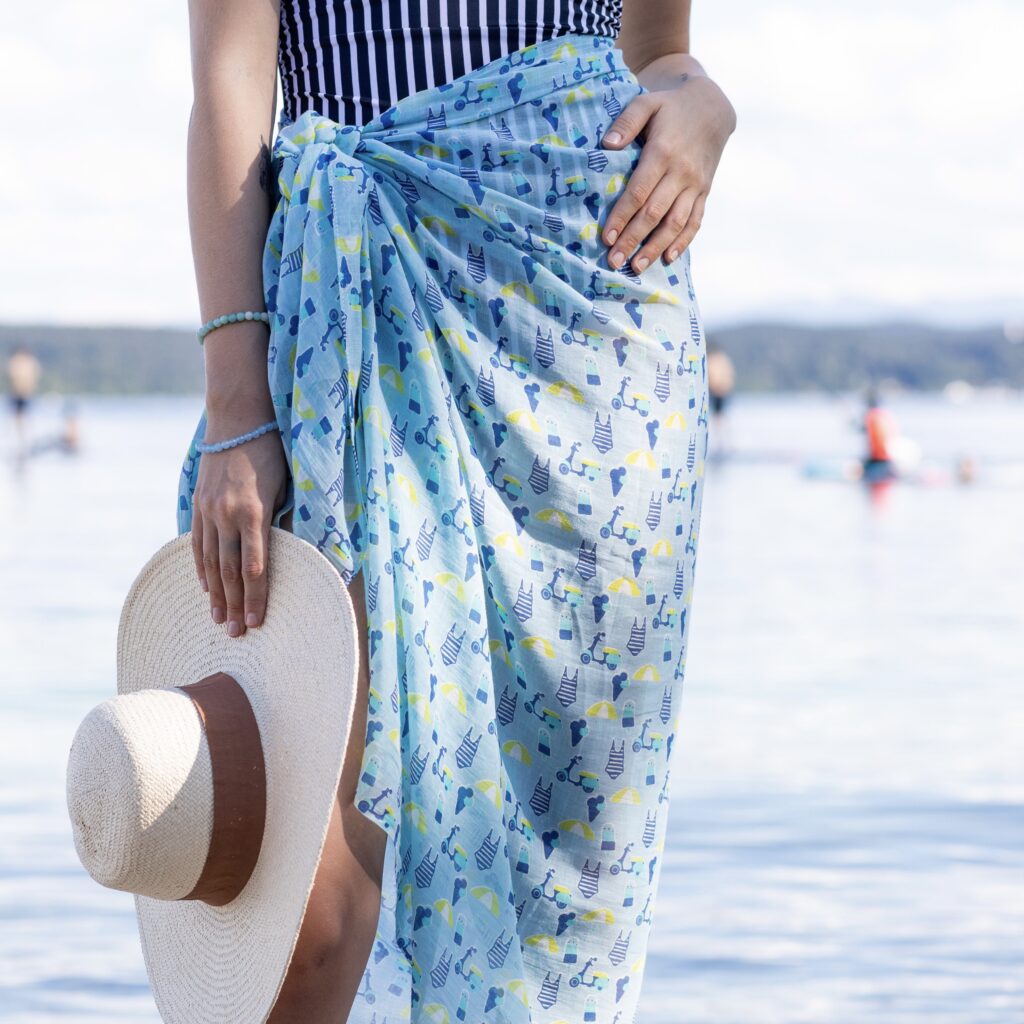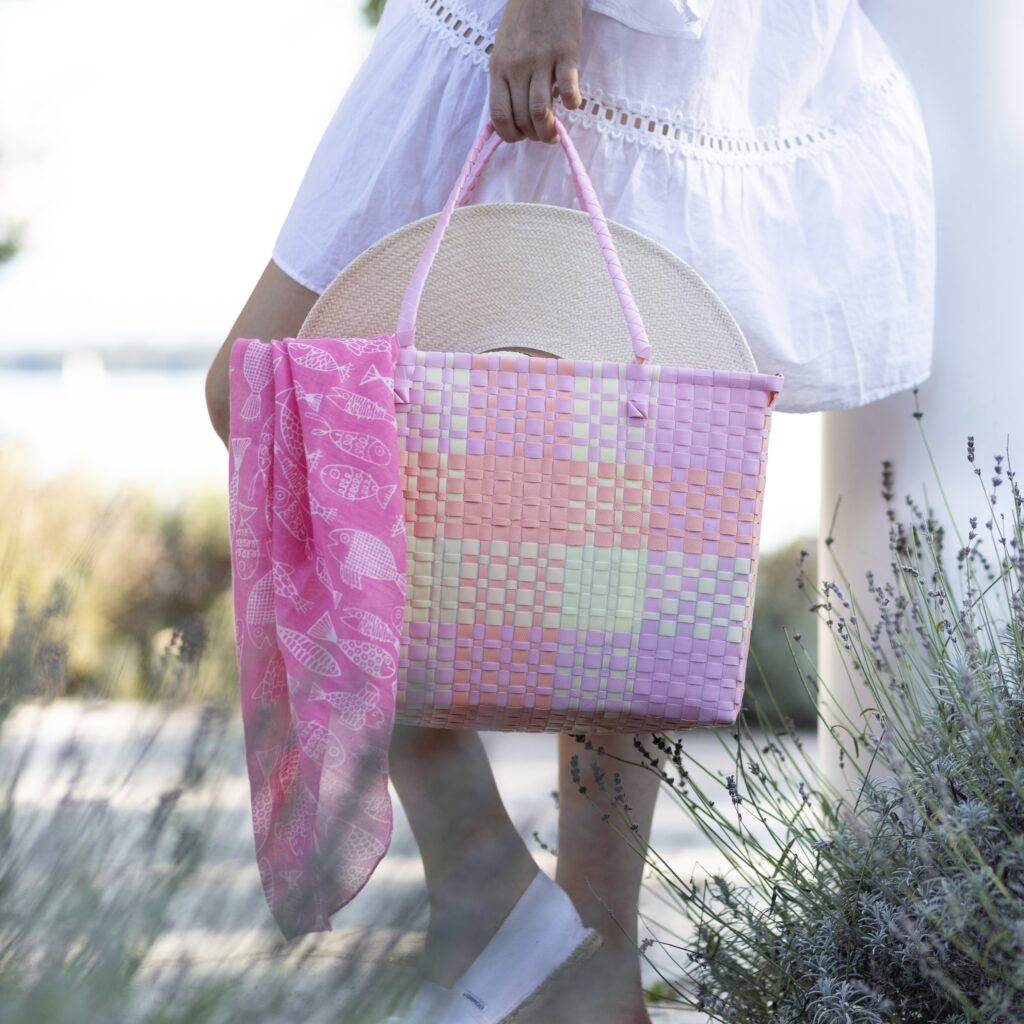 Of course, you can't do without our Overbeck and Friends woven baskets, which are perfect for storing sunscreen, towel and drinks. Even a wet bikini can't harm the robust woven synthetic material. For a casual look, we recommend our canvas shoppers, which you can just throw over your shoulder. With their nautical fish prints or flower power looks, they are chic eye-catchers.
And to make sure absolutely nothing gets lost on your outing, we have another stylish companion for you: always keep your small bits and pieces handy with our set of two small bags with a practical zipper and decorative pom-poms. Stash your sunglasses, lip gloss and mascara away in this cosmetic bag and enjoy your perfect day by the water to the fullest.