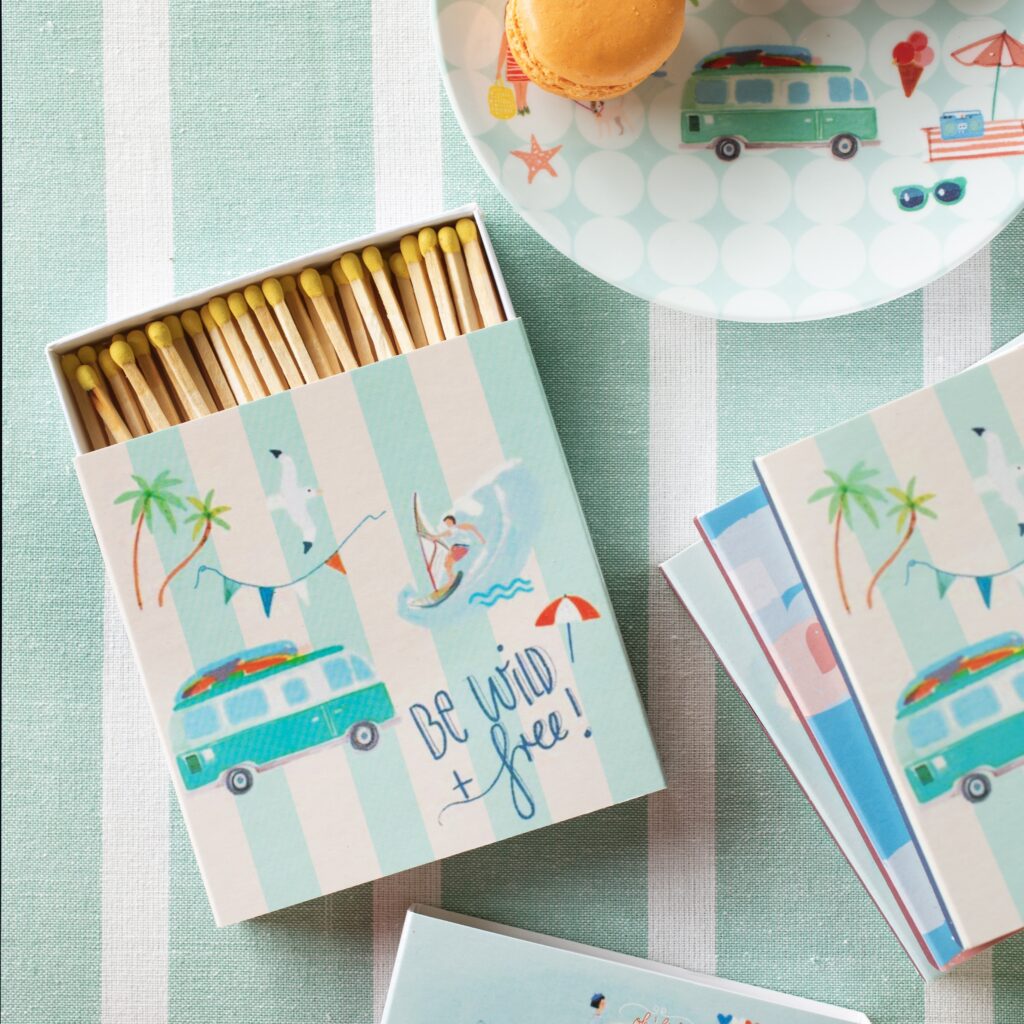 Gift ideas with a summery design
There's a birthday party at your best friend's house, or you've been invited to a barbecue evening at the neighbours? Here are some cute ideas for gifts you can bring to your hosts and hostesses:
For the grill master: XL matches in a summer lookDie Our Beach matchboxes are decorated with holiday motifs, and are really original small gifts for you to give your hosts at barbecues and summer parties. For lovers of France, these decorative Bonjour and Salut! boxes containing XL matches are charming gift ideas.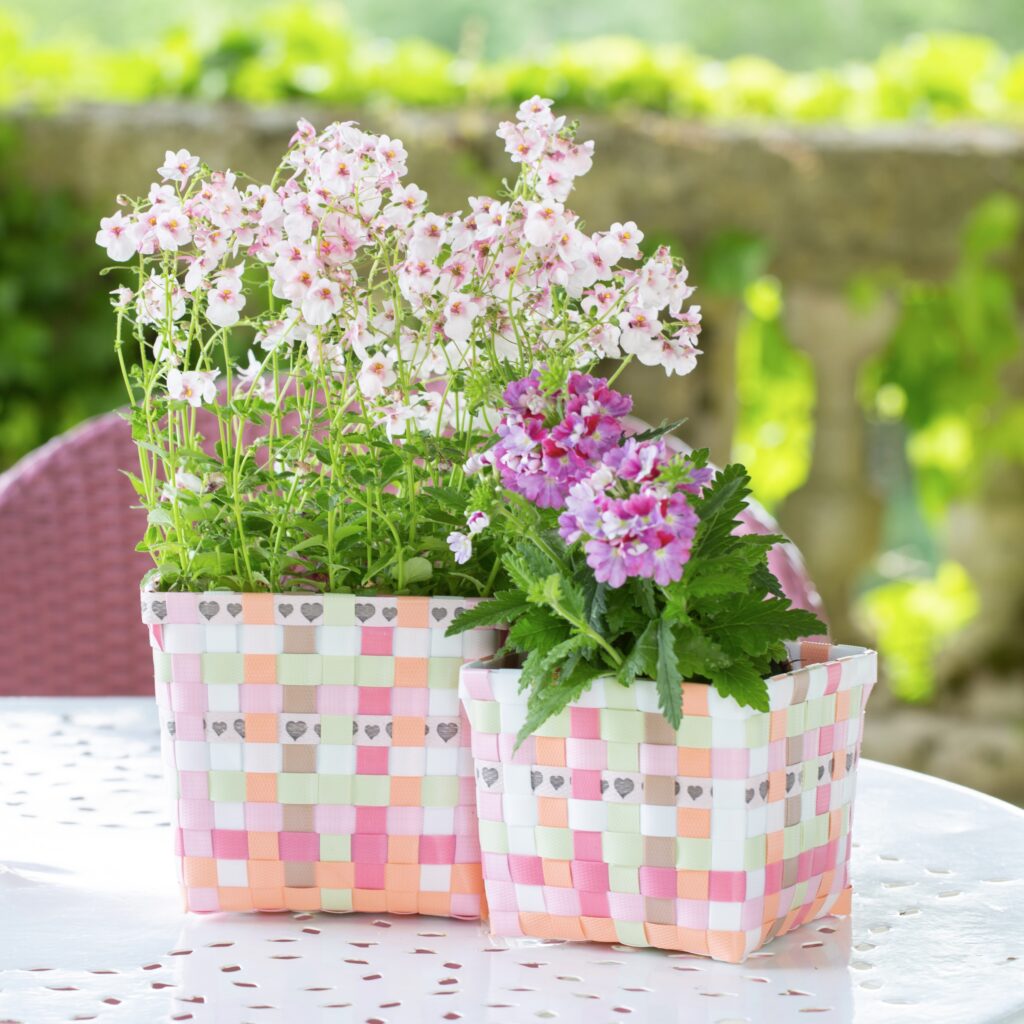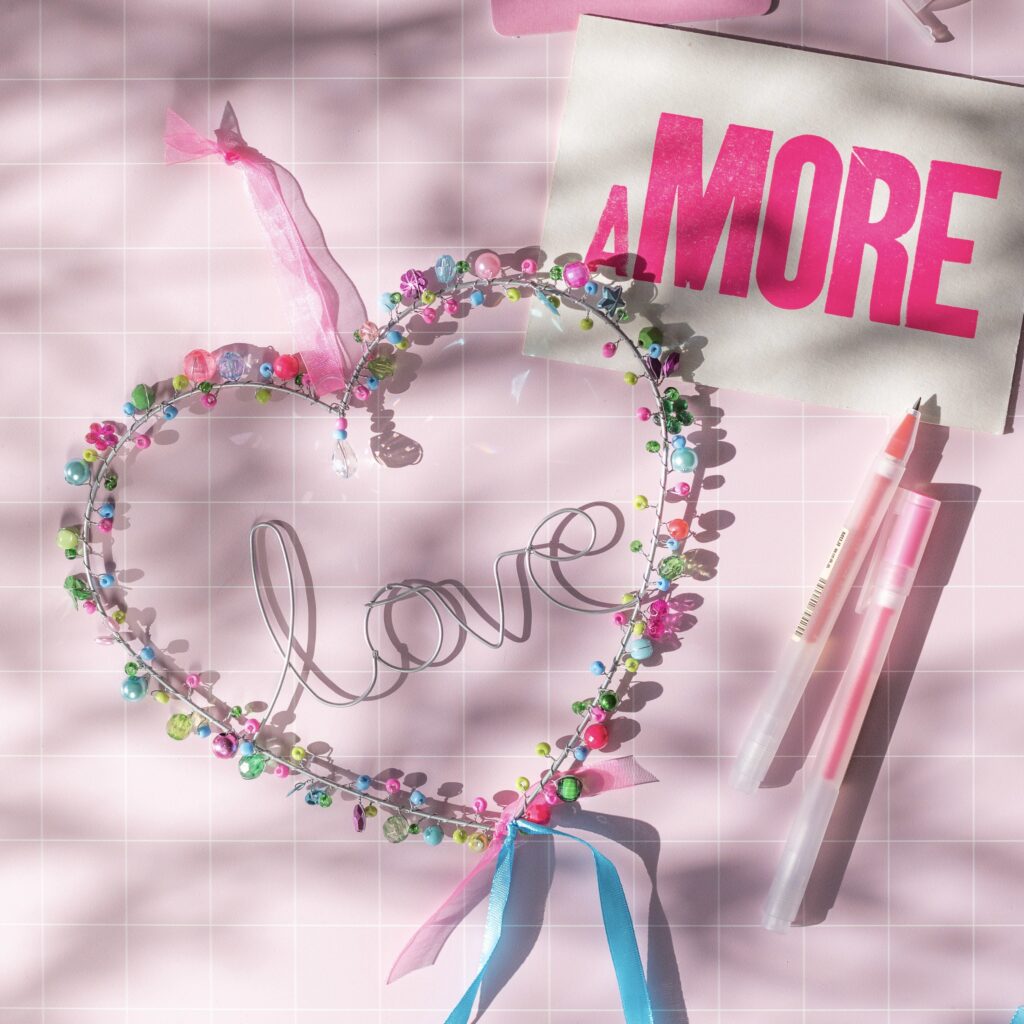 How about a flower basket filled with blooming geraniums, fuchsias or petunias instead of the boring old bouquet of flowers?Our hand-woven baskets in fresh spring colours offer a charming home for small pots of flowers. A simply perfect gift for your hostess, but also lovely for your own balcony and terrace.
A gift that comes straight from the heart: the Overbeck and Friends beaded decorations Our beaded decoration can be used as a gift tag, tied on with a pink ribbon, and later hung decoratively somewhere around the home. The Home beaded decoration is a lovely idea for housewarming parties and can be hung on the front door. These accessories are sure to bring joy and good humour to any occasion!