Fresh flavours, new colours
Sometimes it's the little details that make a really big difference. Our flower and herb pots are a perfect example. They're not only practical, but will also add an individual and extremely charming touch to your kitchen.
Our new Tess design is particularly good at creating that feel-good atmosphere. In vibrant shades of red, yellow, blue and turquoise, Tess will transform your window sill into a cheerful herb oasis where basil, mint and thyme can flourish.
Best of all, our woven shopping baskets are also available in the new Tess design. They are not only sturdy companions for all your shopping, but also trendy accessories.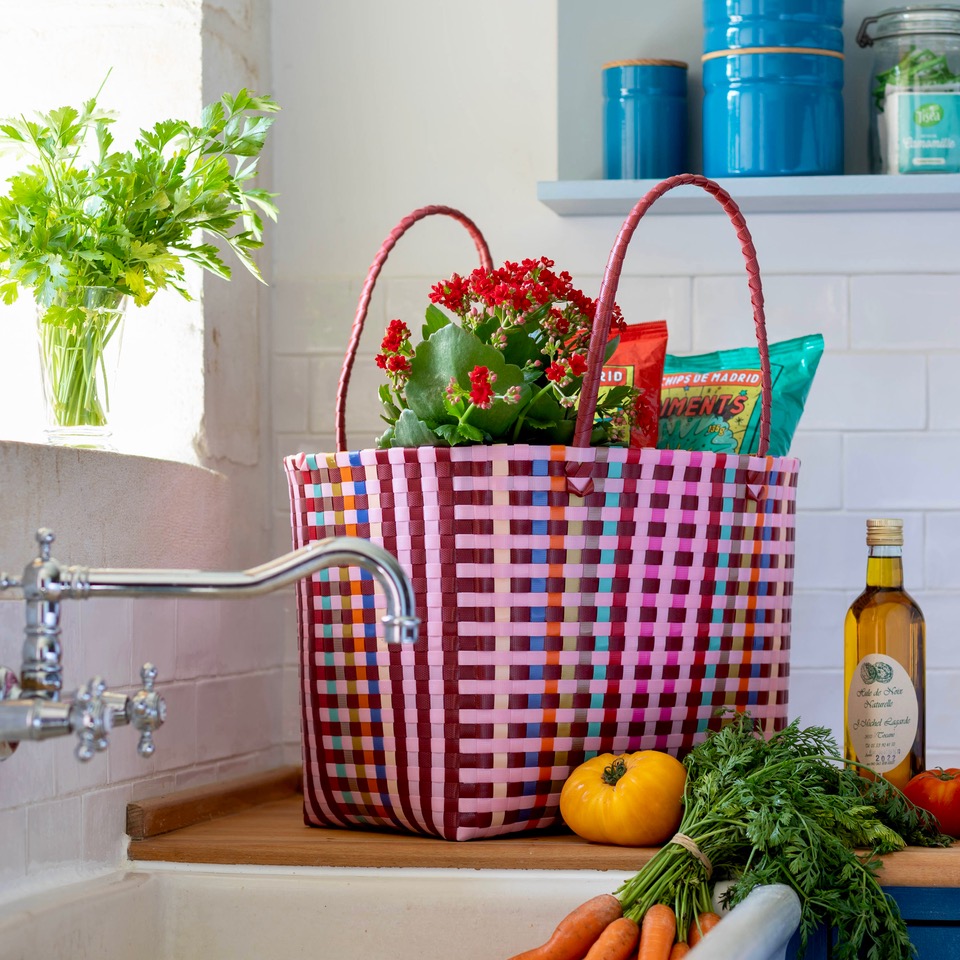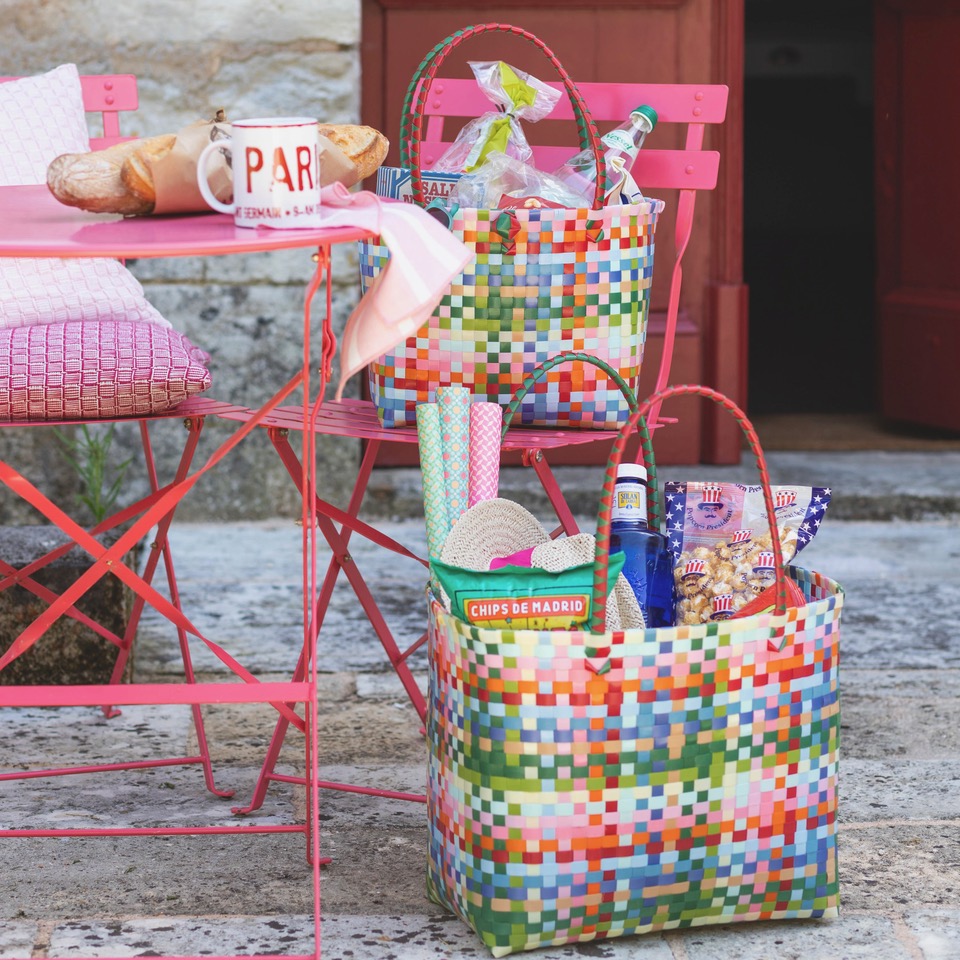 And best of all: Tess also decorates our market bags. The woven baskets are available in different sizes and shapes and not only serve as robust shopping companions, but are also attractive accessories. This is also proven by the Tara and Lou market bags, which attract attention with their bright colors.
Whichever pattern you choose, all of our woven shopping baskets have one thing in common: they are so attractive that they don't have to hide in a cupboard, but can be put out on display to adorn your kitchen.